Modern homes and offices in Melbourne prefer vinyl and linoleum flooring instead of wooden or tile flooring. However, vinyl flooring can be quite challenging to maintain. Vinyl floors tend to lose their pristine condition over the years. The sheen will slowly fade away and look dull, making your living space appear old. A good strip and clean service can restore your vinyl floors back to their original condition while keeping the floors clean and hygienic.
Strip and seal cleaning is usually done by removing the upper layer of the floor which looks old and dull. After the old sealer is removed, the floor is cleaned using a thorough and meticulous cleaning process using non-toxic chemicals, water, and steam. This avoids further growth of fungi and bacteria on the surface to prolong the longevity of the coating. Then, an acrylic and polymer sealer will be applied to the fresh surface. This can remove any grit or germs from the surface. Once the floor is cleaned and the sealer is applied, a fresh coat of sealer can be applied to make the vinyl floor look brand new. The floor can be left to dry naturally, or Carekleen can speed up the process by using dryers. It's the best provider for hard floor cleaning in Melbourne.
Benefits of Using Strip and Seal Service
A brand new, polished, and clean floor can give a great first impression to whoever enters your home or office. The floor is one of the first things noticed by any guest or visitor, therefore it is best to always upkeep the appearance of the vinyl flooring. It is also important to get rid of the germs, fungi, bacteria, and dirt collected on the flooring by regularly cleaning and maintaining the floor.
Using the strip and seal service can prolong the longevity of your vinyl floors as a fresh coat will be applied regularly, and the dead layers with fungi and dirt will be taken off. It's always better to regularly maintain the vinyl floors without waiting for too long and having to invest in redoing the whole flooring.
It is easier to clean a freshly stripped and sealed floor than to clean the dull old flooring which has collected a lot of dirt and stains. Sometimes, the layers tend to peel off in some areas which makes the floor uneven. The dull flooring will also make the furniture look old, no matter how modern or chic they are.
Regularly using a service for hard floor cleaning in Melbourne can ensure the right quality of the vinyl floor is protected and the floors will look shiny and new for a long time. It's a cost-effective way to keep your interior looking grand and glammed up.
Get 5% OFF your First Booking
We have special discounts to support businesses in the current COVID crisis. Talk to us for best prices, if you need any type of cleaning services including disinfection or deep cleaning.
Why Choose Us
Why Carekleen?
If you're looking for service providers for hard floor cleaning in Melbourne, you should start looking for a reputed provider with affordable rates. Carekleen as a trusted provider among many households and commercial spaces in Melbourne will ensure that you will receive a fast and reliable service for the most affordable rates. The quick service from highly skilled and trained professionals will make your life easier. As experts, they will provide the best strip and seal service that guarantees the shiny new look and increases the longevity of your vinyl flooring. Get in touch with your nearest provides of Carekleen or contact us on our hotline for all your domestic and commercial pressure cleaning services today.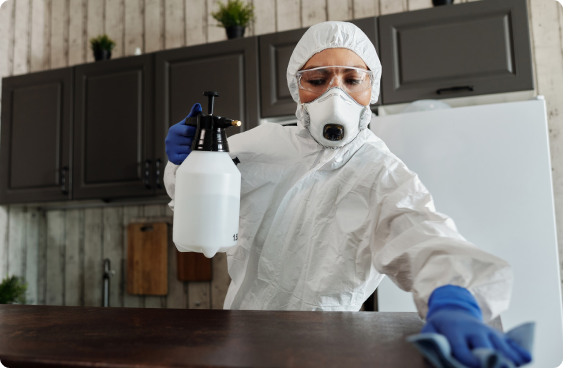 We are very glad to get good reviews.