Our Vision
Carekleen is a private limited company with 15 years of experience within the cleaning Industry, specializing in providing our clients with tailored products to best suit their needs at cost a more cost-effective rate.
We are experts when it comes to commercial and industrial cleaning, with a highly skilled team having years of experience in cleaning of retail, commercial, industrial, and educational sites in Victoria as a subcontractor.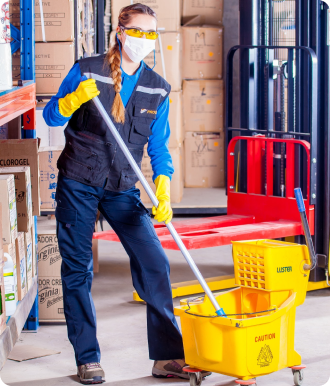 Over 15 years' experience in the cleaning industry

Staff with police clearance and working with children certificates

Adherence to all health and safety guidelines

GST registered as a cleaning company and fully insured for public liability insurance.

Obtained a labour licence to operate in Victoria as per new regulations imposed.

Tailored service / custom packages to suit needs for all types of clients, at an affordable price.
Quality Cleaning Service Delivery Model
Carekleen is an emerging leader as a cleaning company in Melbourne with a growing list of customers managed using sophisticated systems and training of employees. We use management controls that have evolved through continuous evaluation and assessment and now embedded into our well documented procedures. All equipment is regularly checked and fully tested for electrical safety on a quarterly basis.
"Proud to be a cleaning Company in Melbourne with an experienced and skilled team"
We have an experienced team to consistently deliver an effective portfolio of quality cleaning services and maintain high professional standards in service delivery. Our employees are trained to regularly to stay up to date with the tools and processes as they are the key to our success as a cleaning company in Melbourne.
Offering Quality Indoor, Outdoor
Cleaning in Melbourne
What Our Clients Say About Us.
We value the experimentation, the reformation of the message, and the smart incentives.
We are committed to providing an expert cleaning service. Free estimates are waiting for you!