A healthy environment with clean surroundings for children to grow and learn is essential. Daycare cleaning involves a series of cleaning, which can be complicated at times. As children spend their early childhood in daycare centres or kindergartens, they can be infected with various germs in these environments. Therefore, it is imperative to regularly clean and sanitise these premises. Carekleen is one of the best daycare cleaning services in Melbourne for you.
Cleaning the daycares and childcare centres involves a range of work. Floors, walls, teaching aids, toys, desks, chairs, cots, bedding and pillow, windows, bathrooms, and feeding areas are prone to collect dust, dirt, and germs. A comprehensive cleaning process can remove these particles from the surfaces and provide a safe and hygienic environment for children. Meanwhile, it is also necessary for daycare and childcare centres to be cleaned delicately but meticulously to ensure no child items are being damaged.
Toys and Teaching Equipment
Kids' toys and the teaching equipment used to teach and train them can be made of wood, plastic, cloth, and other delicate materials. Getting the dust and dirt out of these is not an easy task and requires precise attention and care. It is also a must to use less hazardous and safe chemicals to clean and disinfect these as they're often being touched or bitten by children.
Play, Feed, and Sleep Areas
Children's play areas, sleeping areas and feeding areas tend to collect more dirt, stains, and germs. Carpets, bedding, pillows, clothes, desks and chairs, flooring, and walls should be cleaned carefully to ensure children do not get exposed to infections and allergies. If these areas are not cleaned thoroughly, it could lead to discomfort and dissatisfaction daily.
Washrooms
Possibly the place to be most thoroughly cleaned in a daycare centre is the washrooms. Unclean washrooms can directly affect the health of children; therefore, it is important to ensure they're disinfected, cleaned, and looked after. Hiring the best cleaning services in Melbourne to clean the washrooms is the right move as regular staff cannot always deep clean and disinfect them to the optimum levels.
Kitchen
Another area of childcare and daycare centres to be cleaned carefully is the kitchen. As food preparations are regularly being done in these areas, it is best to use less hazardous, organic cleaning solutions to clean these areas. Getting rid of dust, dirt, food waste, and any crumbs can be done by a meticulous cleaning service.
Disinfection and Sanitisation
In addition to the above mentioned, sanitizing and disinfecting the childcare centres thoroughly is a must to maintain children's health and wellbeing. Regular cleaning is not enough to get rid of harmful germs and infectants, so it is important to schedule regular disinfection processes to upkeep a safe environment.
Benefits of Hiring a Cleaning Service
Seeking daycare cleaning services in Melbourne is not difficult, and there are many great service providers such as Carekleen to ensure the children are given the best care possible. By thoroughly cleaning and disinfecting the daycare centres, these professionals can provide a clean and safe environment for the children to actively spend their day. Moreover, this will give a great reputation for the daycare centre as a great place to entrust a child with. With more recommendations coming in from the parents as a safe space, the daycare centre can receive more customers in the long run.
Get 5% OFF your First Booking
We have special discounts to support businesses in the current COVID crisis. Talk to us for best prices, if you need any type of cleaning services including disinfection or deep cleaning.
Why Choose Us
Why Carekleen?
Carekleen is the number one provider of cleaning services in Melbourne, including the most sought-after services such as daycare cleaning. The professional staff well-trained and knowledged in cleaning and disinfecting will ensure the daycare centres will be thoroughly cleaned with no damage to children's goods. Carekleen works around your clock to provide these services to you whenever convenient for you, on short notice. If you're seeking a professional service with the most skilled expertise in town, Carekleen is the place to call.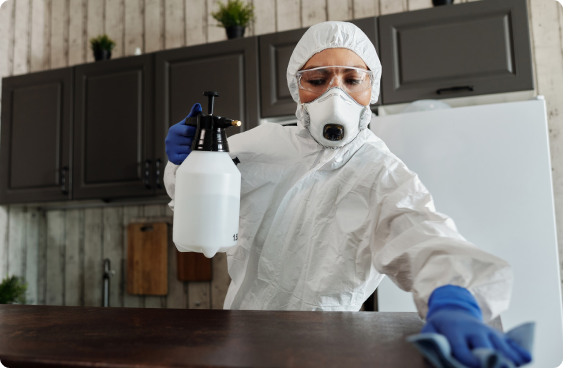 We are very glad to get good reviews.