It is of utmost importance to keep medical centres, hospitals, nursing homes, and pharmacies clean. These places are often infected with various germs and bacteria, along with human excretion. To avoid further contaminations and infections, regular cleaning and disinfection are a must. The health and safety of patients, visitors, and staff heavily rely on the cleanliness of the environment. Special attention must be provided to areas such as intensive care units and surgical rooms. This is why it is best to hire a professional provider of medical cleaning in Melbourne.
Although a regular cleaning process in a medical centre or a hospital is enough to keep the surroundings tidy, getting rid of germs, stubborn stains, and unnoticed areas can only be done by hiring a professional in the field. Some places do not have a regular staff for cleaning, and the doctors and clinic managers are too busy to look after the cleanliness of the premises. At times like these, it's best to schedule regular cleaning and disinfection from a service provider. The usual services of Carekleen for medical centres include garbage disposal, furniture cleaning, sterilisation of medical equipment and machines, sanitisation, and more.
Medical Centre Cleaning
Cleaning, organising and sanitising the premises by experts in the field will ensure the health and safety of the patients and staff. Hiring Carekleen can give you the assurance that your premises will look spotless and thoroughly sanitised while your operations can be carried out without any disturbance.
Hospital Cleaning
Hospitals carry a large number of bacteria and germs and can be contaminated with human excretion like blood, sweat, urine, and faeces. Sterilising medical equipment, operation theatres, examination rooms, and cleaning washrooms, floors, labs, and wards are some of the tasks carried out by Carekleen to make your life easier.
Nursing Homes
Nursing homes and elderly centres tend to get untidy and infectious as the premises are used by elderly with difficulties. Deep cleaning the floor, carpets, furniture, washrooms, bedding, and any other areas prone to collecting germs, dirt, and dust. Waste management and waste disposal are some other services you can request from Carekleen.
Cleaning and Disinfection
Common areas in medical centres and facilities such as entrances, closets, staircases, storage rooms, and parking spaces tend to collect many waste, dirt, and stains, and it is no easy task to clean them. Carekleen can use advanced disinfection and deep cleaning methods to get rid of them for you.
Benefits of Hiring a Cleaning Service
Hiring professionals in medical cleaning in Melbourne can assure a hygienic and thorough cleaning without spreading any germs or further contaminating any areas. Cross contamination can be avoided by hiring experts as they do not use the same equipment or materials without cleaning. Deep cleaning processes used by industry experts can remove any unseen and stubborn dirt, stains, and debris that is being collected on the premises. However, only the best cleaning practices will be used to avoid any harm or damage to the property. The high-end and advanced equipment used to clean, sanitise, and sterilise is another advantage of hiring professionals to clean your medical facilities. You can rest assured only the best products will be used by the most skilled and professional staff.
Get 5% OFF your First Booking
We have special discounts to support businesses in the current COVID crisis. Talk to us for best prices, if you need any type of cleaning services including disinfection or deep cleaning.
Why Choose Us
Why Carekleen?
Carekleen's utmost priority is the health and safety of the patients, visitors, and the staff in any medical centre. They are the best medical cleaner in Melbourne for the most professional job. The availability of services in short notice is another plus point as you do not have to go through the hassle of scheduling far ahead. The flexibility provided by Carekleen is like no other, and we will cater to your requirements exactly the way you want it. Cleaning a medical centre or a hospital while making no disturbance to the day-to-day operations is no easy task, but Carekleen will surely make it look easy for you.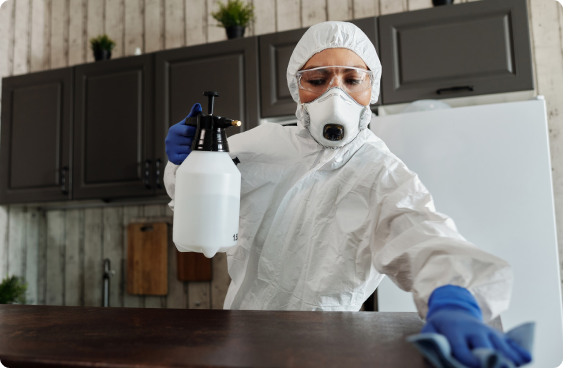 We are very glad to get good reviews.